Mailing Address:
NOAA Global Monitoring Laboratory
325 Broadway R/GML
Boulder CO 80305-3328
Phone: 303-497-5244
Email: laura.riihimaki@noaa.gov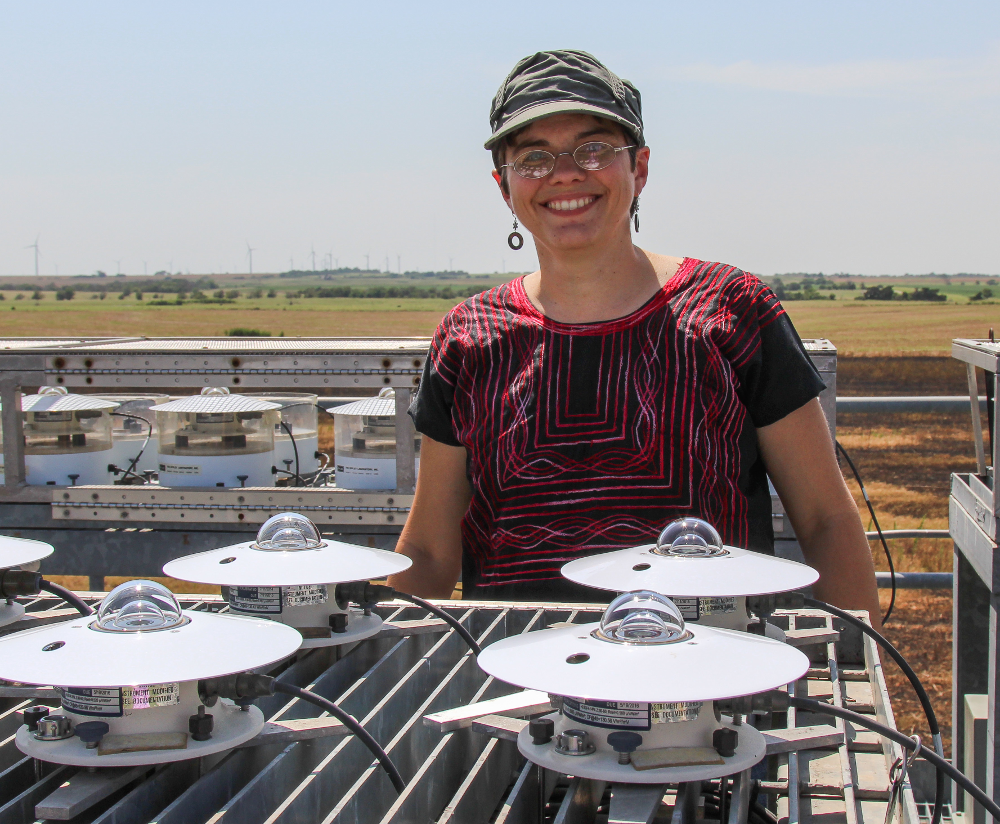 A self-proclaimed radiometer geek, Laura Riihimaki was excited to join GML's Global Radiation group in 2019 to aid in the interpretation, analysis, and scientific vision of the high-caliber measurements made by the Surface Radiation (SURFRAD) network. A physicist by training, she has found her scientific home making and interpreting quality observations to better predict and understand climate change and develop solutions to its impacts.
She has had the privilege of working with long-term observations throughout her career. She has a long history of working with the US Department of Energy's Atmospheric Radiation Measurement (ARM) facility including managing a team of scientists and software engineers at the Pacific Northwest National Laboratory that developed and maintained operational retrievals of cloud and boundary layer remote sensing products, as well as using ARM observations to gain insight into atmospheric processes. In graduate school, she analyzed long-term solar irradiance measurements from the University of Oregon Solar Monitoring Network for atmospheric changes in aerosols and clouds, and first came to value the importance of calibration methodologies and good data quality.
Committed to scientific outreach and education, Dr. Riihimaki believes that both the scientific and wider community benefit from increased communication. She has collaborated with K-12 teachers on improving science education through an NSF GK-12 fellowship at the University of Oregon, and leading teacher workshops in scientific research through the STEM-IT program at PNNL. She was recognized with the 2014 PNNL Laboratory Director's Fitzner-Eberhardt Award, honoring outstanding contributions to science and education, for her mentoring activities with numerous programs.
RECENT WORK
Dr. Riihimaki's recent work has focused on using observational data to better constrain the radiative impacts of clouds and their simulation in models, including:
Identifying cloud water phase (ice, liquid) in mixed-phase temperature regimes and analyzing the conditions when it changes state
Developing new observational constraints to assess high resolution model simulations of shallow cumulus clouds as a tool for developing better coarse model parameterizations
Interpreting the variability of surface solar irradiance by cloud type to improve the ability of weather models to be used for solar forecasting.