Summit, Greenland [SUM]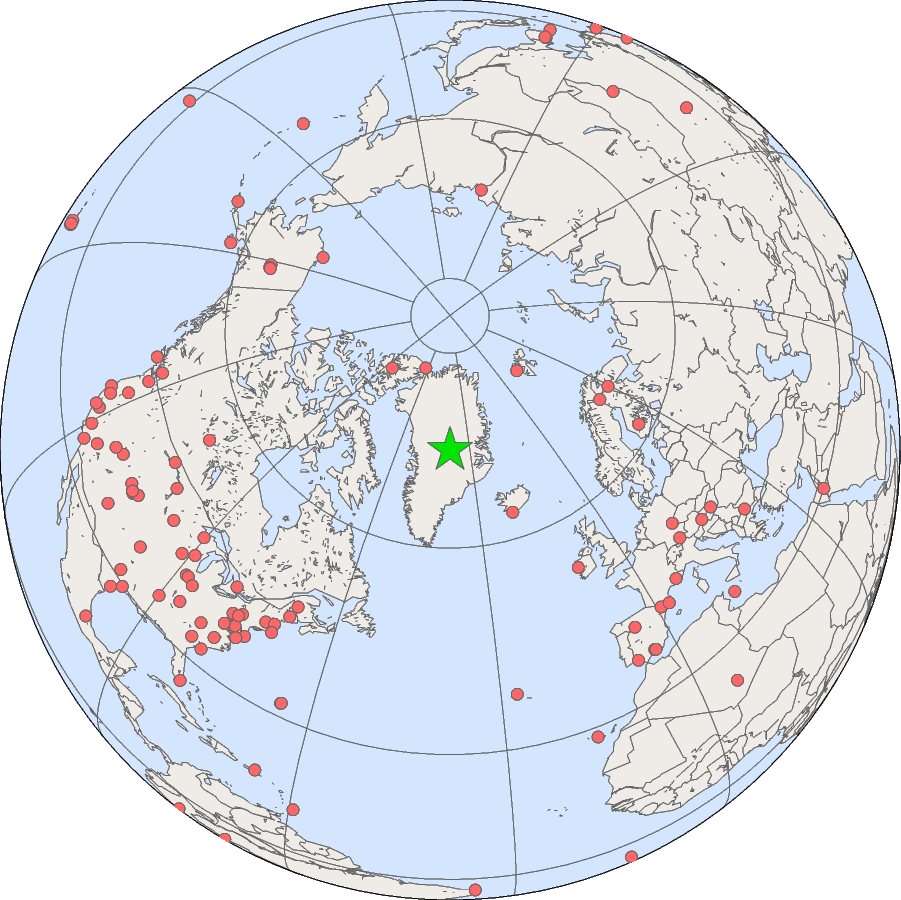 Location
Country: Greenland
Latitude: 72.5962° North
Longitude: 38.422° West
Elevation: 3209.54 masl
Time Zone: Local Standard Time + 2.0 hour(s) = UTC
Data
Cooperating Agencies
The Greenland Environmental Observatory (GEOSummit) on the summit of the Greenland Ice Sheet (3200 m above sea level) was established by the U.S. National Science Foundation (NSF) and the Danish Commission for Scientific Research in Greenland to provide year-round, long-term measurements for monitoring and investigations of the Arctic environment. The multidisciplinary facility is home to several year-round investigations as well as numerous seasonal campaigns which take advantage of the unique location of the observatory. GEOSummit provides investigators ease of access to the highest site north of the Arctic Circle. Since 1989, when the GISP II ice-coring activities began, the site has hosted numerous atmospheric and glaciological investigations. Following two trial winter over periods (1997-1998, and 2000-2002), the NSF Long Term Observatory (LTO) program committed funding to maintain year-round measurements of key baseline variables of climate change at the site. In addition, several programs funded through European agencies have a year round presence at the site.
Logistical support at Summit is provided by CH2M HILL Polar Services, under contract to NSF. NOAA has maintained a presence at Summit since the mid 1990s, begun mainly to conduct greenhouse gas measurements, with NOAA and NSF technicians working together to ensure continuity of data. From 2005 to present, NOAA Corps Officers have served as technicians during various phases throughout the year. Beginning in August of 2009, NOAA staff became a year-round permanent addition to the station crew, ensuring the long-term continuity of NOAA data and providing additional scientific support for the site.
The NOAA Summit Atmospheric Baseline Observatory was downgraded from its status as a full "Observatory" to a "Sampling Site" on August 1, 2017. NOAA technician time and cargo intensive projects in the NOAA measurement suite were removed from the site. However, surface ozone monitoring instrumentation, a basic meteorology system, aerosol instrumentation, and halocarbon and greenhouse gas flask sampling capabilities continue to operate at the site in partnership with the NSF. The downgrade follows a Global Monitoring Division-wide evaluation of scientific goals and global observing network capabilities that resulted in realignment to best meet NOAA's mission and the nation's scientific needs.
All data from Summit are available on the Global Monitoring Division's website: https://esrl.noaa.gov/gmd/dv/data/index.php?site=sum
Meteorology