The Barrow Atmospheric Baseline Observatory revitalization project is coming to an end
November 17, 2021
The demolition of the original laboratory building marks the last part of the project.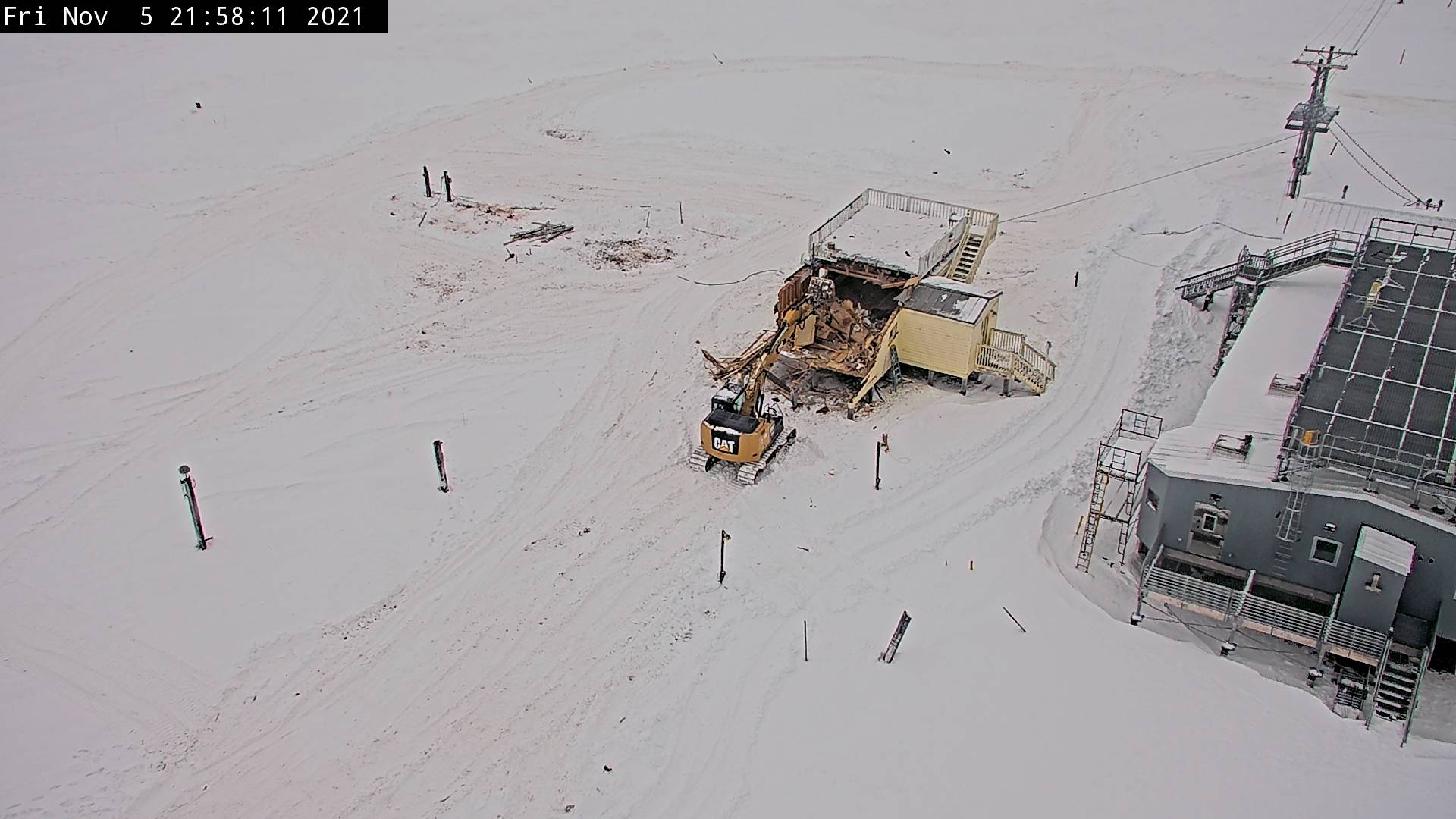 Demolition of the original laboratory building at GML's Barrow Atmospheric Baseline Observatory began on October 15, ending its almost 50 years of service since 1972. The demolition of the original laboratory building is the last part of the Barrow Atmospheric Baseline Observatory revitalization project.
The Barrow observatory has long been the epicenter of scientific discoveries in the Arctic. (Check out the new story map "A Window on the World".) Focused on global climate change research, measurements at the Barrow Observatory include the longest continuous records of atmospheric carbon dioxide and fluorocarbon trace gas concentrations, aerosols, surface and total column ozone, and solar radiation anywhere in the Arctic.
"These records provide critical information about our future," said Colm Sweeney, the Associate Director of the Global Monitoring Laboratory. "We first discovered an increase in the seasonal amplitude of the carbon cycle from the Barrow record of carbon dioxide. This discovery unveils an important process impacting our projection of future climate."
This is just one example of research supported by Barrow's measurements. The records also help scientists discover near-zero surface ozone concentrations, study the impact of long-range transport of aerosols, and investigate the processes impacting methane concentrations as the permafrost thaws.
"The Arctic has been experiencing a more rapidly changing climate than anywhere else." said Sweeney. "Understanding the Arctic climate can help us better predict the future of climate change."
The service provided at the Barrow Observatory since 1972 is a NOAA landmark to 5 decades of efforts in understanding how the changing climate impacts the world. 47 years after it was built, the science had outgrown the observatory's original modest accommodations.
The new, state-of-the-art research facility constructed on the NOAA site is poised to support the observatory's vital role in furthering Arctic science. With the completion of the revitalization project, NOAA is committed to being in the Arctic for 50 more years.