The new GML Barrow Observatory facility is officially LEED Silver
By Xinyi Zeng (xinyi.zeng@noaa.gov), GML Science Communications Specialist, and Brian Vasel (brian.vasel@noaa.gov), GML Director of Observatory Operations
January 28, 2022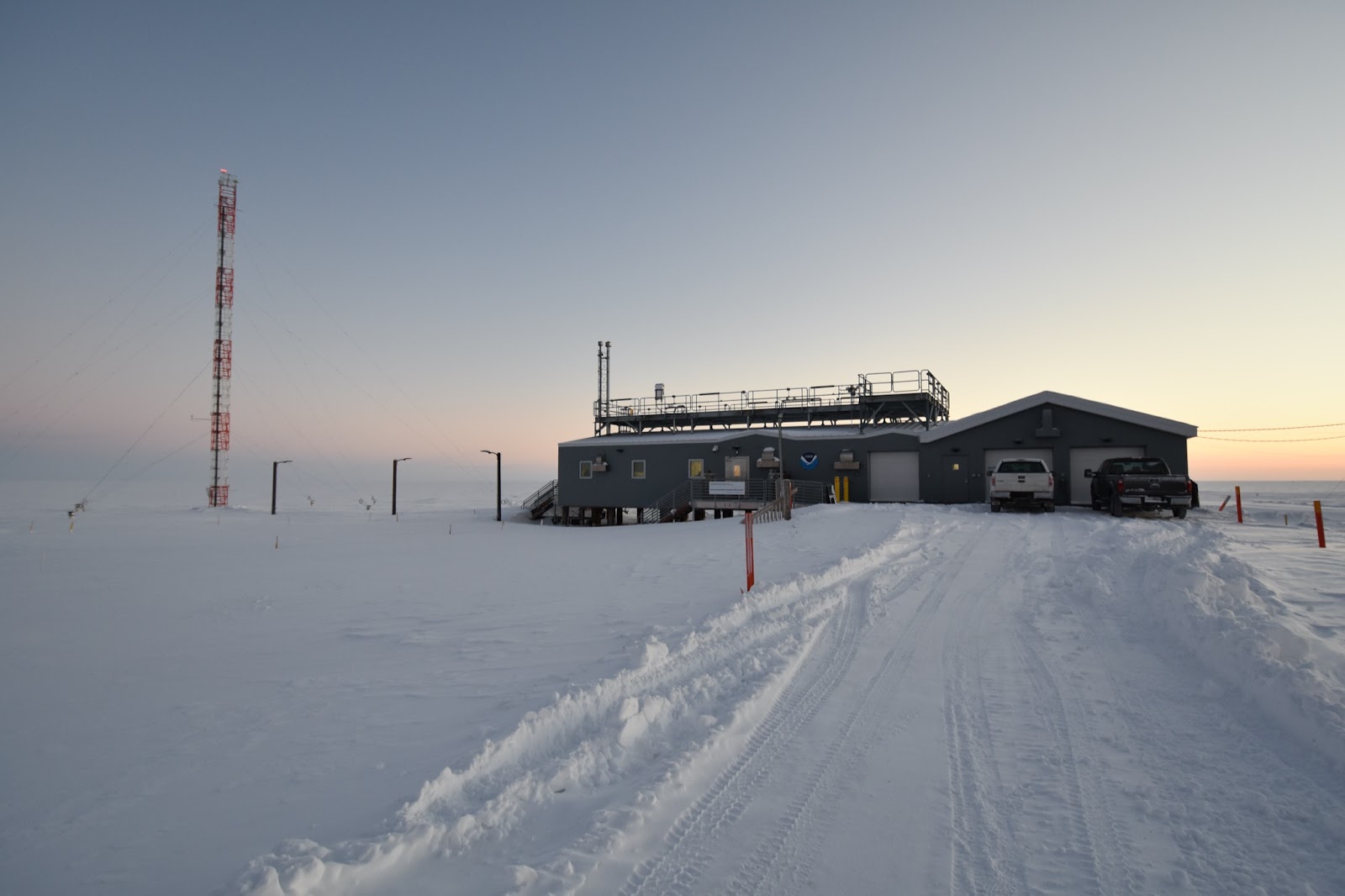 The new building for the NOAA Barrow Atmospheric Baseline Observatory was officially certified as LEED Silver on January 19, 2022, by the U.S. Green Building Council (USGBC). The newly certified Barrow observatory is the second LEED facility for NOAA in the U.S. Arctic and the twelfth NOAA facility nationwide to achieve LEED certification at any level.
LEED, or Leadership in Energy & Environmental Design, is a globally recognized symbol of excellence in green building. LEED projects earn points by adhering to prerequisites and credits across nine measurements for building excellence from integrative design to human health to material use.
The new Barrow Observatory construction project totaled up 57 credits, a mere three points from LEED Gold, and was a team effort including staff in OAR, OCAO, and the construction team at UIC-Nappairit.
The completion of a LEED Silver building in the Arctic is a significant achievement and a showcase of NOAA's commitment to creating sustainable, high-performing, and healthy green buildings.