NOAA data shed new light to improve NASA satellite products for carbon dioxide
November 5, 2021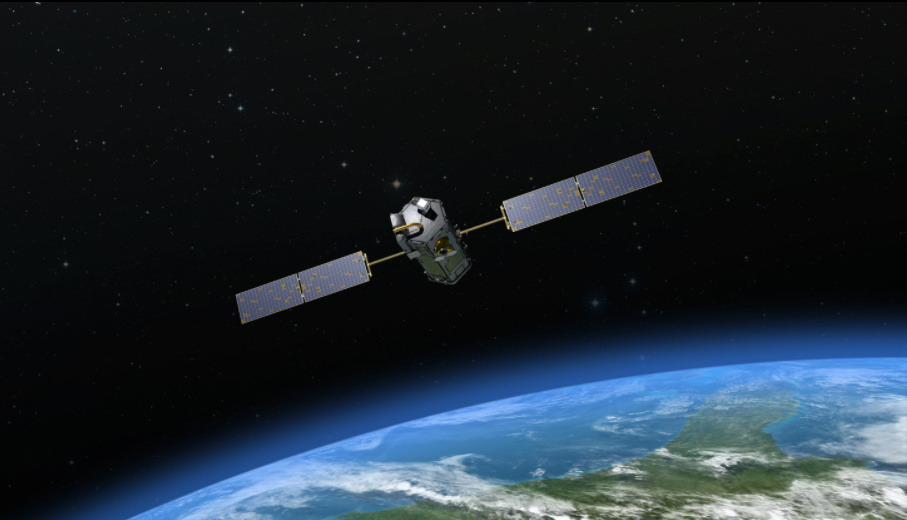 Satellite data from NASA's OCO-2 mission are critical for climate modeling. The broad spatial and temporal coverage of the data allows analysis to better understand regional fluxes of carbon dioxide, or CO2. Yet, the satellite instrument does not directly measure CO2. Rather, it measures the fingerprint left in the reflectance of sunlight by CO2. Thus, biases and errors might exist in the satellite data.
New research shows that systematic errors in the OCO-2 total column CO2 products can be large enough to confound reliable surface flux estimation. The study was published in Atmospheric Chemistry and Physics.
"Further improvements in retrieval and bias correction techniques are essential," said the lead author Bharat Rastogi, a CIRES researcher working at GML. "We need reliable satellite data to understand the spatial and temporal variability in carbon sources and sinks."
The study highlights the importance of vertical profile data, such as those from NOAA aircraft and AirCore programs. These data provide direct, accurate measurements of CO2 across the atmosphere. Thus, vertical profile data can help identify biases and errors in satellite retrievals and model results.
"We need more of these vertical profile data to ensure our satellite data are free of bias," said Rastogi. "That way we can further understand the feedbacks between the climate system and the carbon cycle and predict future climate."
Publication information:
Rastogi, B., Miller, J. B., Trudeau, M., Andrews, A. E., Hu, L., Mountain, M., Nehrkorn, T., Baier, B., McKain, K., Mund, J., Guan, K., and Alden, C. B.: Evaluating consistency between total column CO2 retrievals from OCO-2 and the in situ network over North America: implications for carbon flux estimation, Atmos. Chem. Phys., 21, 14385–14401, https://doi.org/10.5194/acp-21-14385-2021, 2021.