GML is replacing the surface ozone instrument in Summit, Greenland
By Xinyi Zeng (xinyi.zeng@noaa.gov), Science Communications Specialist
May 9, 2022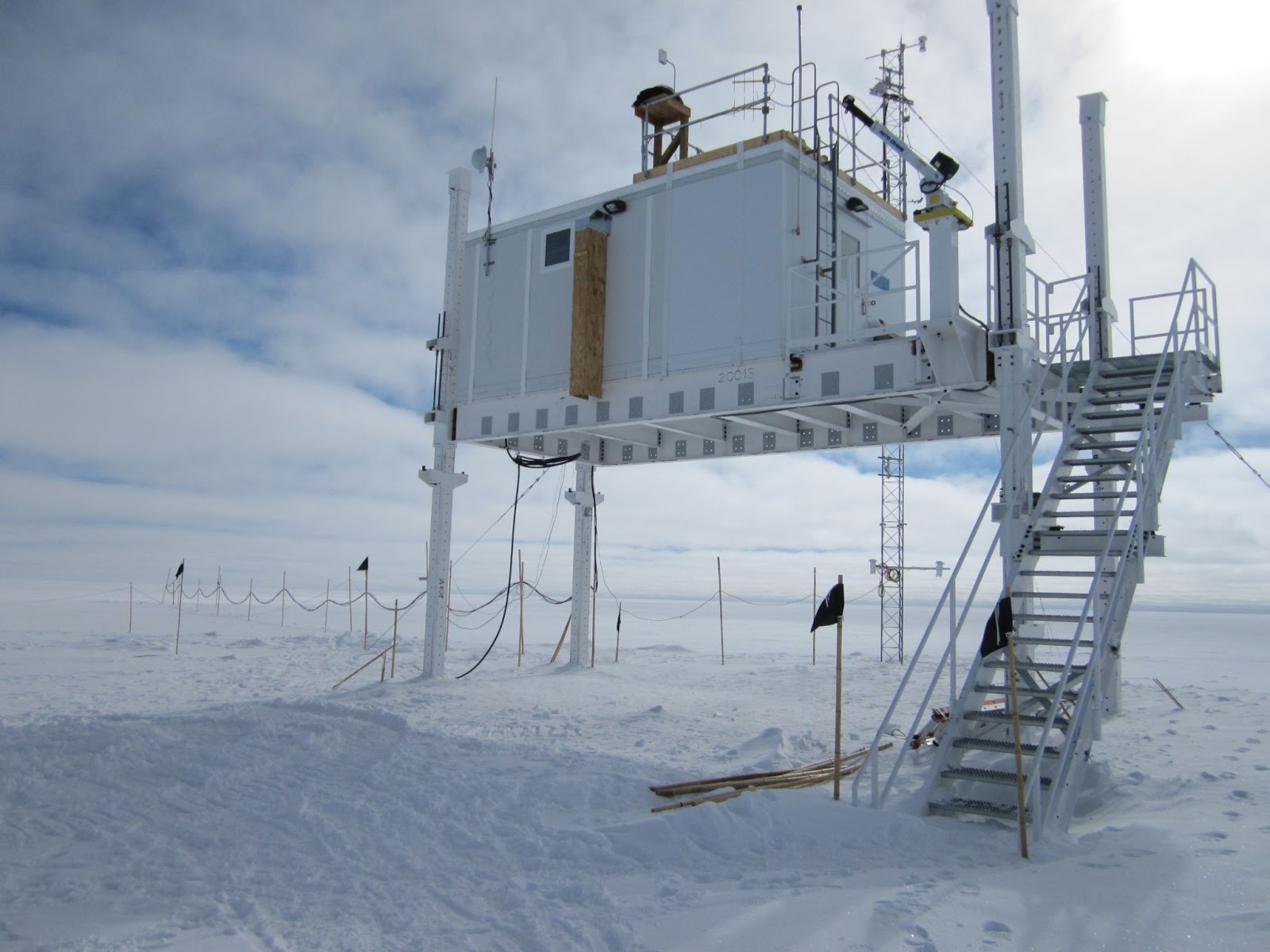 Long-term records of atmospheric gases are critical to revealing changes in the Earth's atmosphere, supporting analyses to understand the causes and consequences of these changes, and improving weather models and climate predictions.
At the NOAA Global Monitoring Laboratory, scientists work day-to-day to ensure the quality of our long-term measurements, supplying reliable and accessible data for the global scientific community, policymakers, and the public. One aspect of the quality control process is maintaining highly accurate instruments.
Recently, scientists sent out the surface ozone instrument replacement for the site in Summit, Greenland. The instrument is expected to arrive in late May and will take over the sampling of surface ozone at the Summit site after a two-week measurement comparison with the old instrument.
Maintaining the world-class records
The instruments within the Surface Ozone network are routinely calibrated to the NIST-traceable standard held at the NOAA David Skaggs Research Center in Boulder, Colorado. Replacing old instruments with recently calibrated instruments lowers measurement uncertainty and maintains the integrity of our long-term records.
"Typically, we aim to have no more than two years pass between instrument calibration for the surface ozone network," said Peter Effertz, CIRES scientist working at the Global Monitoring Laboratory.
The current instrument at Summit is a typical UV-absorbance-based instrument and has been in operation at Summit since 2015. The instrument replacement will keep the data up-to-date with the newest calibrations.
During the two-week measurement comparison, differences in measurements will be recorded to help evaluate potential data drift in the old instrument necessary for the data quality control and assurance.
History of Measurements at the Summit Station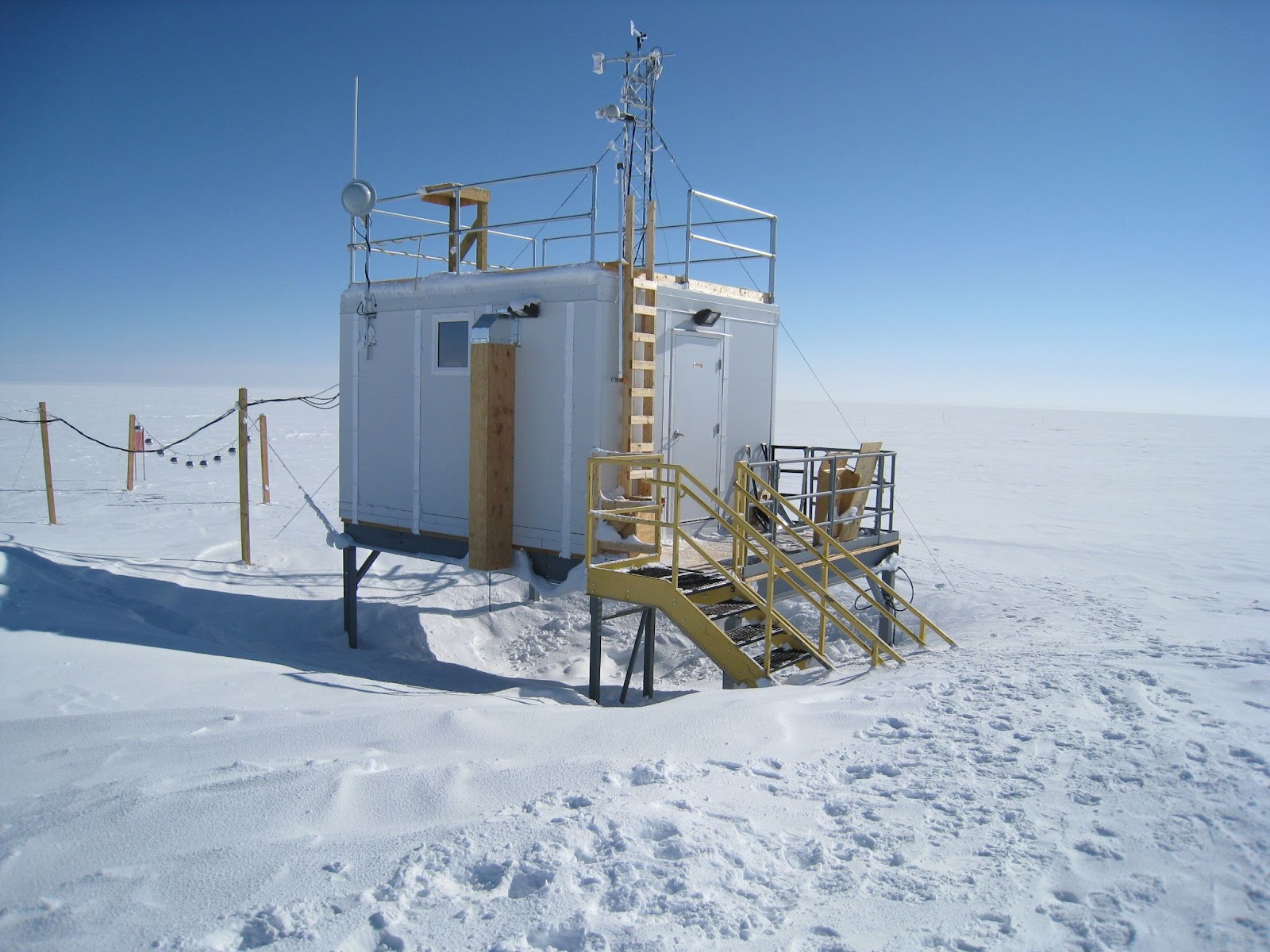 Summit Station, a National Science Foundation research site operated by Polar Field Services, is located at the top of the Greenland ice sheet at an elevation of 3,238 meters, or 10,623 feet. It provides an ideal location to track long-term changes to the baseline Arctic ozone, changes to radiative forcing in the rapidly changing Arctic climate, identify transport of pollution from North America, and provide background ozone information.
Started in June 2000, it is the sixth longest-running site for surface ozone monitoring at the Global Monitoring Laboratory. Like many NOAA surface ozone sites, the site is a part of the Global Atmospheric Watch Programme, a World Meteorological Organization network of high-quality atmospheric composition monitoring stations to coordinate a global understanding of atmospheric composition and change.
Before 2017, the Global Monitoring Laboratory designated Summit as a baseline observatory, collecting a broad spectrum of atmospheric observations. With a smaller number of measurements being made at the site now, Summit Station remains in our global observing network at a lower sampling capacity.