Mailing Address:
NOAA Global Monitoring Laboratory
325 Broadway R/GML
Boulder CO 80305-3328
Phone: 303-497-4771
Fax: 303-497-6290
Email: Colm.Sweeney@noaa.gov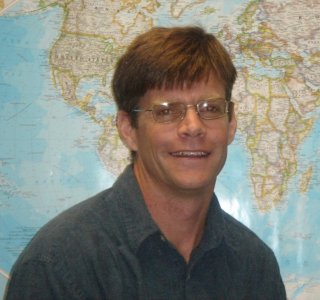 Dr. Colm Sweeney is the Associate Director of Science for NOAA's Global Monitoring Laboratory (GML) and the Lead Scientist for GML's Aircraft program. Prior to joining GML, he was a Research Scientist at Princeton University and NOAA's Geophysical Fluid Dynamics Laboratory. He holds a PhD in chemical oceanography from Columbia University's Lamont-Doherty Earth Observatory and BA in chemistry from Bowdoin College.
Dr. Sweeney's research focuses on ocean and atmospheric observations and modelling of the greenhouse gases to better understand processes underlying the sources and sinks of these gases in the atmosphere. His contributions to this field range from global constraints on air-sea gas exchange of carbon dioxide to emissions of methane from urban centers and oil and gas production regions with significant attention to processes driving carbon-climate feedbacks in the Arctic. His approach is to develop ocean and atmospheric sampling and measurement methodology for observation networks that can be combined with atmospheric and ocean transport to understand underlying biogeochemical and anthropogenic processes driving uptake and emissions of greenhouse gasses. These activities include development of balloon-based measurements systems capable of measuring the atmosphere from the ground through the middle stratosphere and methods and instrumentation for building networks used for emissions verification using a variety of land, ocean and aircraft-based instrumentation.
Dr. Sweeney has authored and co-authored over 200 peer-reviewed articles that span a broad area of research that include ocean and atmospheric biogeochemistry, physics and inorganic chemistry. He also serves on the US Global Change Research Program Carbon Cycle Interagency Working Group as well as NASA's Orbiting Carbon Observatory and Arctic Boreal Vulnerability Experiment Science Teams and NOAA's Earth System Science and Modelling Council.