Mailing Address:
NOAA Global Monitoring Laboratory
325 Broadway R/GML
Boulder CO 80305-3328
Phone: 303-497-4891
Email: Debra.K.Lucas@noaa.gov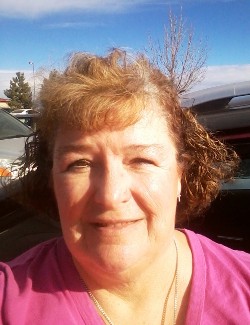 Debra Lucas is an Administrative Specialist for the NOAA, Earth System Research Laboratory, Global Monitoring Laboratory (NOAA/ESRL/GML) in Boulder, CO.
Debra's Duties Include:
Reimbursable Sales Fixed Fee Agreements for Air Calibrations:
Deb oversees and is responsible for the administrative processing side of the Reimbursable Sales Fixed Fee (RSFF) Agreements associated with ESRL GML's WMO Central Calibration Laboratory, which sells and calibrates reference gas cylinders for a number of species. Deb's RSFF duties include preparing Memorandums of Understanding (MOU), getting legal clearances on templates; tracking entire program; ordering project and task codes associated to each RSFF and inputting them into the CBS system; figuring and inputting yearly RSFF allotments by project into CBS; monitoring and tracking payments; invoicing of foreign vendors, collections of accounts; resolving any discrepancies or problems between customer, NOAA Finance, and/or NOAA Headquarters.
Blanket Purchase Agreements (BPA's):
Deb is responsible for overseeing and creating Blanket Purchase Agreements (BPA's) for Air Sampling Flights, Gas Suppliers and ESRL GML Director Office Cellular phones, CCGG data lines, GRAD modem lines, up to and including resolving vendor payment issues between NOAA Finance and Vendor. Serves as backup Blanket PO Invoice Payer; resolving payment issues between vendor and NOAA Finance; pulls multiple data reports from CBS, MARS and Data Warehouse required to manage various jobs.
Energy Star Portfolio Manager – Meter Utility Tracking:
Deb is responsible for building and maintaining the power meter databases in the Energy Star Portfolio Manager for the following locations: Barrow, AK, Mauna Loa, HI, American Samoa, and Table Mountain. Deb provides monthly updates to each meter's record regarding costs and KWH for thirteen different meters; adds new meters when required; works with NOAA Property Administrator when old meters are replaced so that records are merged; provides input and reports to NOAA Headquarters Data Calls. The EPA created ENERGY STAR Portfolio Manager®, an online tool that NOAA and DOC use to measure and track energy and water consumption, as well as greenhouse gas emissions. It is also used to benchmark the performance of one building or a whole portfolio of buildings, all in a secure online environment.
Learning Coordinator (LC) for Commerce Learning Center (CLC):
Deb manages tracking of all learning for ESRL GML; assists employees with questions regarding functionality of CLC, logon access, contractor access; builds SF-182 courses not shown in CLC so employees can register and have the course as part of their training profile record; acts as liaison between Office of CFO/CAO and Lab/Program/Staff office; participates in monthly LC calls; participates in quarterly LC Strategy meetings.
OTHER PROFESSIONAL EXPERIENCE:
Deb has over 25 years' prior experience in telecommunications in the fields of operations management in the regional data center environment (midrange/mainframe computers); systems technical writing; disaster recovery/business continuity planning and writing; building and space planning/remodeling; project management; problem & change management; office management; MS Office; quality improvement; regional budgets; forecasting; supervisory role; human resources; executive management support; and administrative support.