As of the morning of November 29, lava from the eruption of the Mauna Loa volcano on Hawaii's Big Island has been confirmed to have crossed the access road to NOAA's Mauna Loa Observatory and taken out power lines to the site. These circumstances have resulted in a pause in data being collected at the observatory.
All NOAA staff from the Mauna Loa Observatory are safe.
At this point the facility is not accessible.
NOAA will continue to provide updates as the situation develops.
Media can contact: Alison Gillespie 202-713-6644 (alison.gillespie@noaa.gov) or Karin Vergoth 303-632-6413‬ (karin.vergoth@noaa.gov)
General Information
The Hilo office is the base of operations where the administration, development of instruments, data analyisis is done.
Directions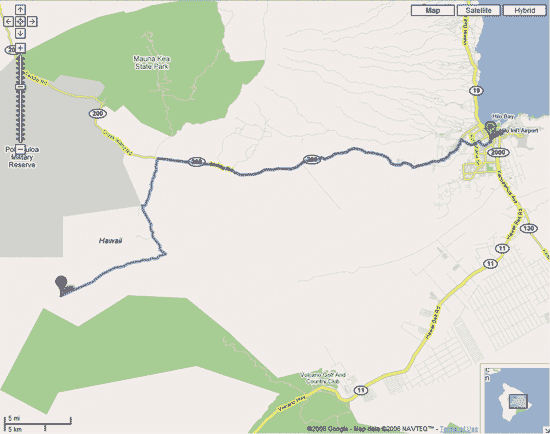 Mauna Loa Observatory's base of operations is located in the Kilauea Financal Plaza located at 1437 Kilauea Ave. #102.
The Hilo facility has a chemistry lab to analyze rain water and projects for the EPA.
An optics lab is used for development and testing of new lidar systems.
The electronics shop is used to build, and repair various types of equipment.
The computer lab is used to monitor the observatory's network. Computer repairs are done here also.
Loading bay and shop is used to store flasks, tanks and other large items received. It contains shop equipment for wood and metal work.