SOLRAD Network: Sterling, VA
The SOLRAD station in Sterling is located on the National Weather Service grounds at the airport.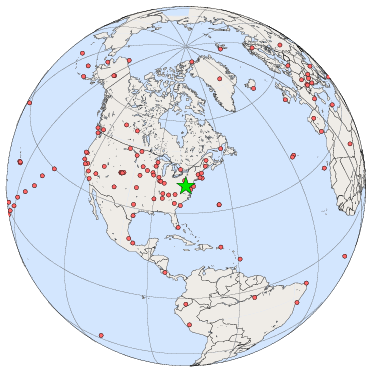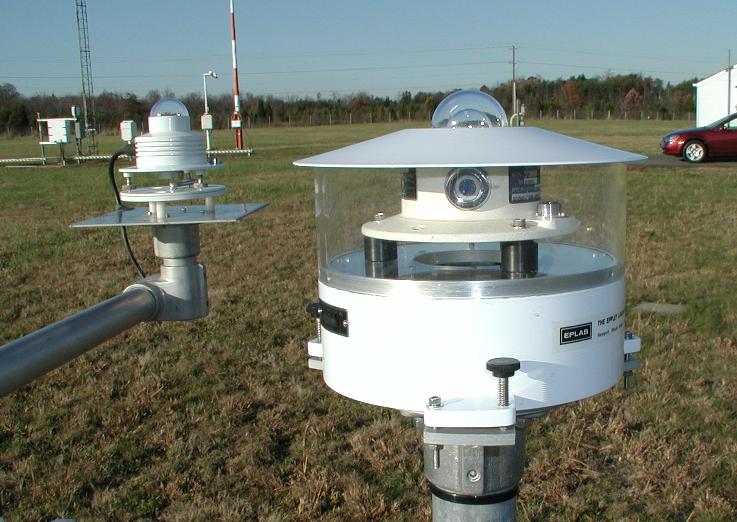 Instruments at the Sterling site include a total solar pyranometer (front), and a UV-B Biometer (rear left).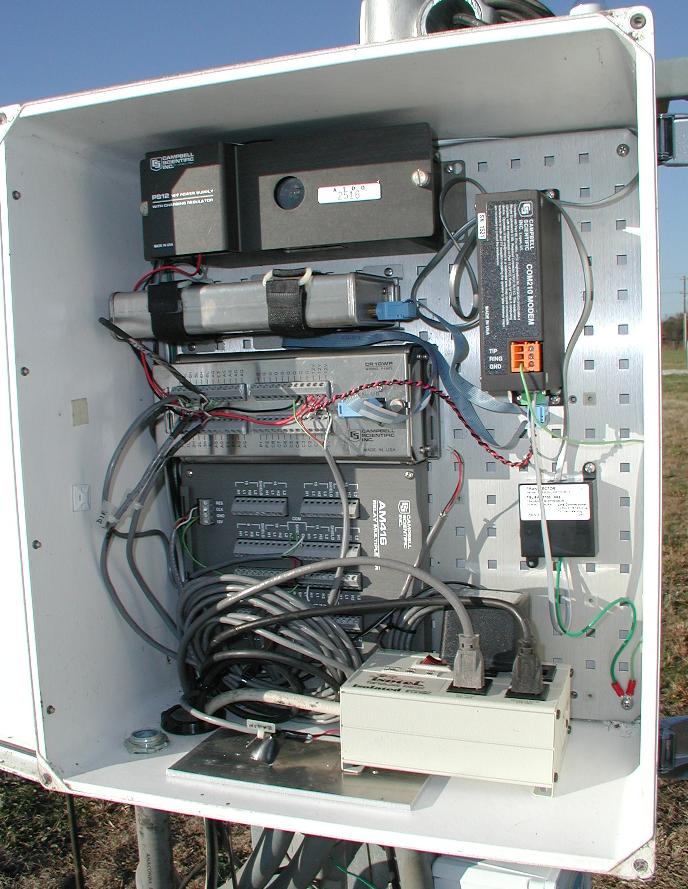 The CR10 data logger enclosure, including (left side, top to bottom) rechargeable battery, storage module, data logger, multiplexer, and power surge protector. The modem is at top right, and a phone line surge protector is below that.