Description of the cloud condensation nuclei counter
General Operation
The CCN instrument consists of a vertical column with wetted walls which provides the water vapor necessary to produce super-saturations. Particles activate into droplets when exposed to the super-saturated conditions. An optical particle counter measures the resulting droplet size distribution. The CCN at several supersaturations is measured using a DMT CCN counter (Roberts and Nenes, 2005). The percent supersaturation (%SS) of the instrument is stepped in 7 intervals every 30 minutes with 5 minutes at each setting in a pyramid form. We use a heat transfer and fluid dynamics model flow model to calculate the %SS (Lance et al., 2006). The model uses the calibrated temperature, pressure and flows in the instrument to calculate the %SS.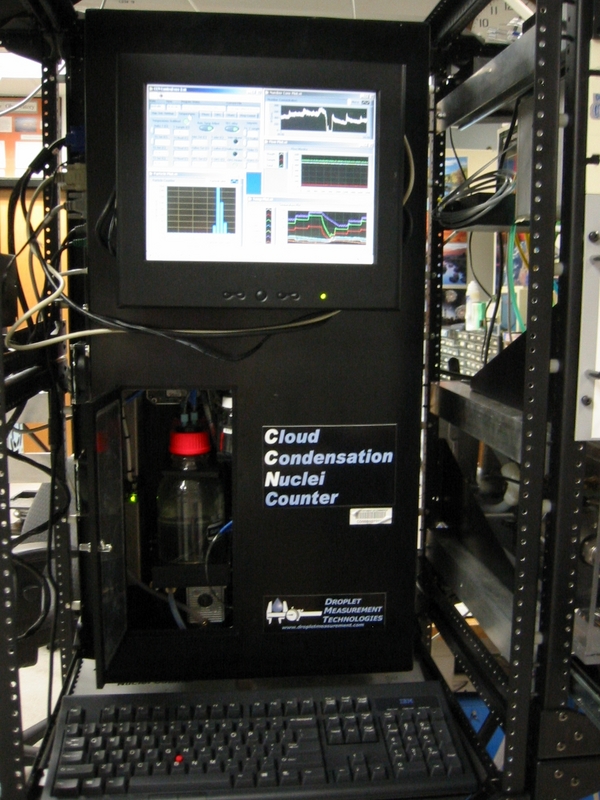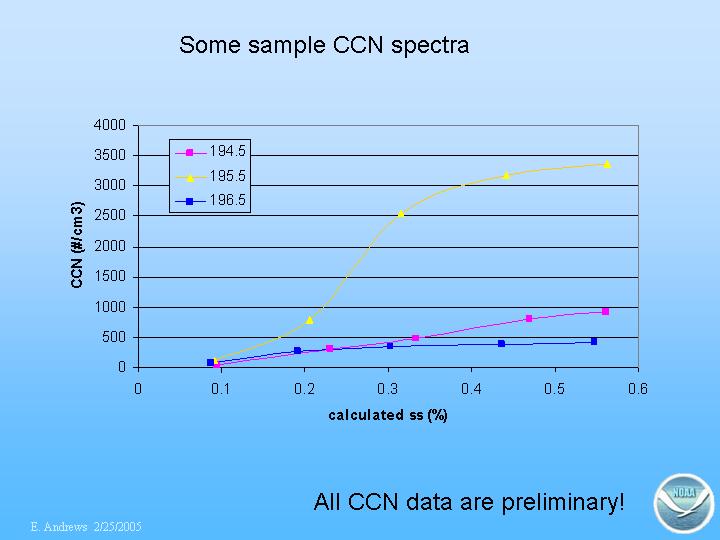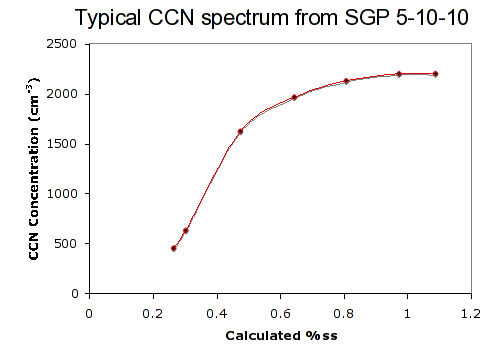 Our CCN instrument comes from Droplet Measurement Technologies (DMT) in Boulder, CO.
References
Lance, S., J. Medina, J. N. Smith, and A. Nenes, Mapping the operation of the DMT continuous flow CCN counter, Aerosol Sci. Technol., 40(4), 242–254, 2006.
Roberts, G., and A. Nenes , A continuous-flow streamwise thermal- gradient CCN chamber for atmospheric measurements, Aerosol Sci. Tech- nol., 39(3), 206–221, 2005.